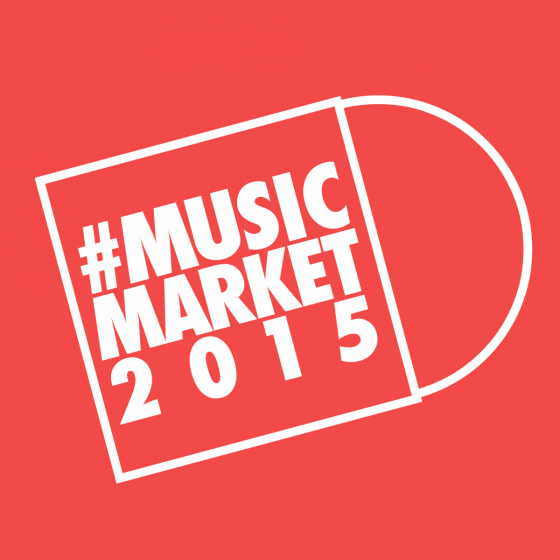 Remote Neighbourhood will organize the second edition of "Music Market", the first independent Italian festival that combines record market, meeting of record companies, laboratories and workshops, live music and DJ sets, with guests from all over Italy.
Take a look at the endless list of guests!
Saturday May 30th – Launch Party with Jolly Mare, Riccio & Funkrimini
Exclusive location, Rimini – 6pm / Free Entry
Sunday May 31st – Music Market
Rock Island, Rimini – 10am – 10pm / Free Entry
Guests
12 Records
Audioglobe Digital
Baltimore Studio – Pizzico & Museek
Bizzarri Records
Black Angus
Casa del Disco
CORPOC
Deal With A Feeling
Electronique
Flexi Dischi
Fly By Night Music
Fresh Yo!
Garrincha Dischi
Ghost Records
Heko Records
Hell Yeah
HMCF
IRMA Records
Kitchenstudio3
L'Arichivio
La Barberia Records
La Caduta
La Fame Dischi
Lady Sometimes
LATERRA
Mischio Dischi Disco
MIXED-UP
Mr. 1200 & Precision Sound Lab
Musica Musica
Ooh-Sounds
Puas Puas Music
Really Swing
Sbam
Schema
Slow Motion
SOLO vinili / libri
Sostanze
Sorry For This
STOP
Tesco
The Orchard
To Lose La Track
Vibraphone Records
Wilson Records
Artists – Live Bands and DJ set
291Out – live [Pizzico]
Andrea Mi [OOH-sounds]
Askol'd [Slow Motion]
Backwords [OOH-sounds]
Bangalore [OOH-sounds]
Biga [Fresh Yo! / DWAF]
Billy Bogus [Pizzico]
Belize – live [Ghost Records]
Bizzarri Sound [Bizzarri]
Cosmo [Slow Motion]
COSTA! – live [Garrincha Dischi]
David Agrella [Mischio Dischi Disco]
Deep88 [12 Records]
DJ Soch [Black Angus]
Fabio Monesi [Wilson Records]
Fabrizio Mammarella [Slow Motion]
HAVAH – live [To Lose La Track]
Johnny Paguro [Museek]
Jolly Mare [RBMA]
K-Conjog – live [Fresh Yo!]
Lorenzo [Fly By Night Music]
Lorenzo Guerra [Flexi Dischi]
Relative Moods [Flexi Dischi]
Michele Maraglino – live [La Fame Dischi]
Motorcycle Boy – live [Slow Motion]
Nelcaso – live [STOP Records]
Osc2X – live [HMCF]
Peedoo [HELL YEAH]
Quiroga [Really Swing]
Riccio [Fly By Night Music / Bosconi]
Ricky Cardelli [Funkrimini]
Sito [Mischio Dischi Disco]
Stefano Tucci [Musica Musica]
Tante Anna – live [To Lose La Track]
TOOT – live [Sostanze Records]
Vibraphone [Vibraphone Records]
Weird. – live [Lady Sometimes]
Wolther Goes Stranger – live [IRMA Records]
Seminars
1. La Caduta and Collettivo HMCF present: "Music digital era: brief history and prospects". Guests: Luca Benni (To Lose La Track), Mauro Ragnini (Audioglobe Digital), Giacomo Coveri (The Orchard), Matteo Romagnoli (Garrincha Dischi), Marco Gallerani (Hell Yeah)
2. Electronique.it presents: "Indie label, planning and management"
Workshop
1. Kitchenstudio3 presents: "JJ OS for Akai MPC / Studio Workflow"
2. Mr. 1200 presents: "Rudiments and basics of turntable's set-up, or what you've never dared to ask"
3. CORPOC presents: "Introduction to screen printing".