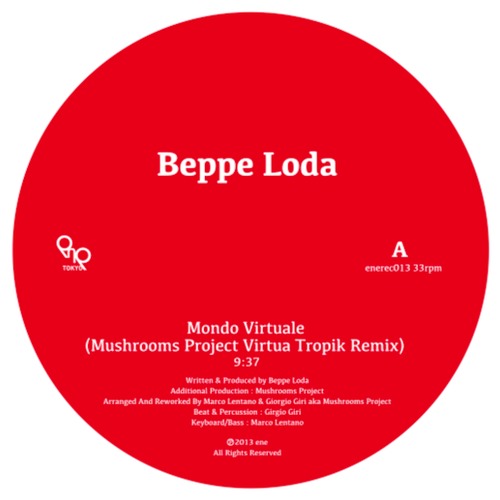 What happens when a legendary DJ as Beppe Loda and a young talented duo as Mushrooms Project meet together?
It's easy to answer: an EP you must have in your vinyl collection!
Beppe Loda – Mondo Virtuale (Mushrooms Project Virtua Tropik Remix) EP will be out soon for ene records in a limited 12″ vinyl edition.
Beppe Loda is a living legend for italian club culture. He started djing in 1973 at Kinki club in Manerbio, then he became resident of Typhoon in Brescia for 7 years.
He mixed up very different musical genres as new wave, afrobeat, electronic, jazz, fusion and spreads a new style called afro.
Listen to the preview, includes Mushroom Project remix, "Tesoro" original by Beppe Loda and Discosession remix version.