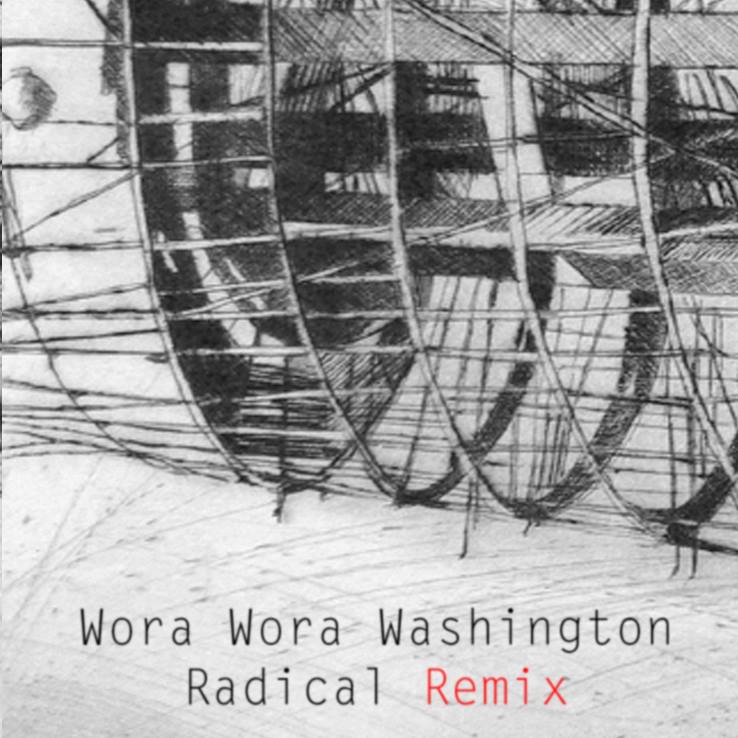 We follow for a long time Wora Wora Washington. Their productions are characterized by musical quality and originality. They're one of the best elctronic-rock act in Italy.
We loved so much their last work "Radical Benging" and we were hoping that someone could remix it.
Our wishes have been realized!
It's out now, in free download, Radical Remix: Four artists revisiting four songs by WORA WORA WASHINGTON.
DOZEN FROZEN – ELECTROBOOGO REMIX
ELECTROBOOGO, he's one of the duo Gain on Top, he collaborated on several projects and official remixes with Motel Connection, Pink Holy Days, Scarlett Etienne, A Girl with a Gun and many many others. 50% techno and 50% rock'n'roll he played anywhere and luckily he survived.
FLOWING AND FRESH – YOOP REMIX
YOOP is a project started in 2008 by Luca Sammartin. It rose from the ashes of Acidehead, to give continuity to the successful musical path Luca took when he was just a teenager.
Yoop inherits rhythmical sounds from glitch music, and melodies from indie and shoegaze. The style becomes more solid and focused, often nearly dance.
As a first step, Luca works on a series of remixes (Port-Royal, Blume, Edwood, Ensemble, Fabryka, The Tapes) and only at a later stage he's ready to reveal its first album Levels, published in 2010 by Snowy Peach, a collection of 11 tracks composed between 2006 and 2009.
RADICAL BENDING – BOLOGNA VIOLENTA REMIX
BOLOGNA VIOLENTA is Nicola Manzan's one-man band, from Treviso, born in 1976, bachelor degree in violin and multi-instrumentalist who over the last few years has dedicated to studio recording and live performances with a lot of Italian bands.
The project starts in 2005, together with the homonymous debut album inspired by 1970s detective movies and since the beginning it has been devoted to violent sounds and nihilism: some kind of cyber-grind with no melody, tighter rhythms, punk-hardcore riffs and synths.
LN – PREEZY BLVCK EDIT
PREEZY, born in 1986, rapper, who at the end of the 90s had a huge crush on hip hop.
After a solo debut in 2006, he collaborated with the producer Nicolò Sambugaro a.k.a.
Oobe on DEFLUO project, when they had the chance to experience a new combination of hip hop and other genres, catching the attention of few listeners.
In October 2012 INFERNO VOX was finally released featuring Wan, Vise e Velo (Coma Familia), where hip hop approaches the dark atmospheres of the witch house.
INFERNO VOX 3012 represent the final chapter of the saga, the summer version of the previous project plus an unreleased track.
Radical Mix it's available on FREE DOWNLOAD here:
on Bandcamp http://woraworawashington.bandcamp.com/album/radical-remix
and Soundcloud https://soundcloud.com/woraworawashington/sets/radical-remix
WORA WORA WASHINGTON are so much grateful to MARCO ANDRIGHETTO for graphics.
You can follow WORA WORA WASHINGTON here https://www.facebook.com/WeAreWoraWoraWashington
WORA WORA WASHINGTON'S NEXT GIGS
27.07 Bianconiglio – Vittorio V.to TV
08.08 Suoni di Marca w./Boosta DjSet – Treviso
09.08 Sherwood Festival – Mestre VE
22.08 Radio Onda D'Urto Festival – Brescia
23.08 Rock and Rodes – Piateda SO